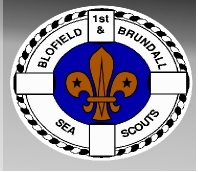 The 1st Blofield and Brundall Scout Group Annual General Meeting
will be held at the HQ in Blofield on Monday 25th of June at 19:30.
The AGM is a good opportunity to find out a bit more about what the group has being doing in the last year and is a chance to get a bit more involved in the operation of the Group.
Specifically we would like to have two parent representatives for each section on the Group Executive Committee.
The Group Executive Committee meets 10 times a year.
Our meetings are held on a Monday evening, commencing at 19:30 at the HQ in Blofield.
Members of the Executive Committee discuss and agree upon:
What events and activities the Group should hold each year
Organisation of the events and activities
How the Group's funds should be spent - including agreeing spend on equipment, which events to subsidise and by how much and subscription levels
Promotion of the Group - recruiting leaders & helpers, website, newsletter
Fundraising - when, where and how we can raise funds to help with subsidising events and purchasing new equipment
General Group issues - what else we can offer parents & members solving problems in Sections and any other issues that can arise
Many of those that attend the committee meetings do so as a result of their role within the group - for example Group Scout Leader, Section Leaders, Chairman, Treasurer.  However is it important for the Group to have parents on the executive committee!
If you feel like you would like to get involved in this way please let one of the leaders know and come along to the AGM!
Our Annual Summer Village Barbeque
will be held on Friday 20th July 18:00 – 'till late on the field outside the Blofield Football Club, where real ale may be purchased.  Burgers and hot dogs from the mess tent, with cakes, sweets and soft drinks also available.  Everybody welcome.